HOUE ReCLIPS Rocking Chair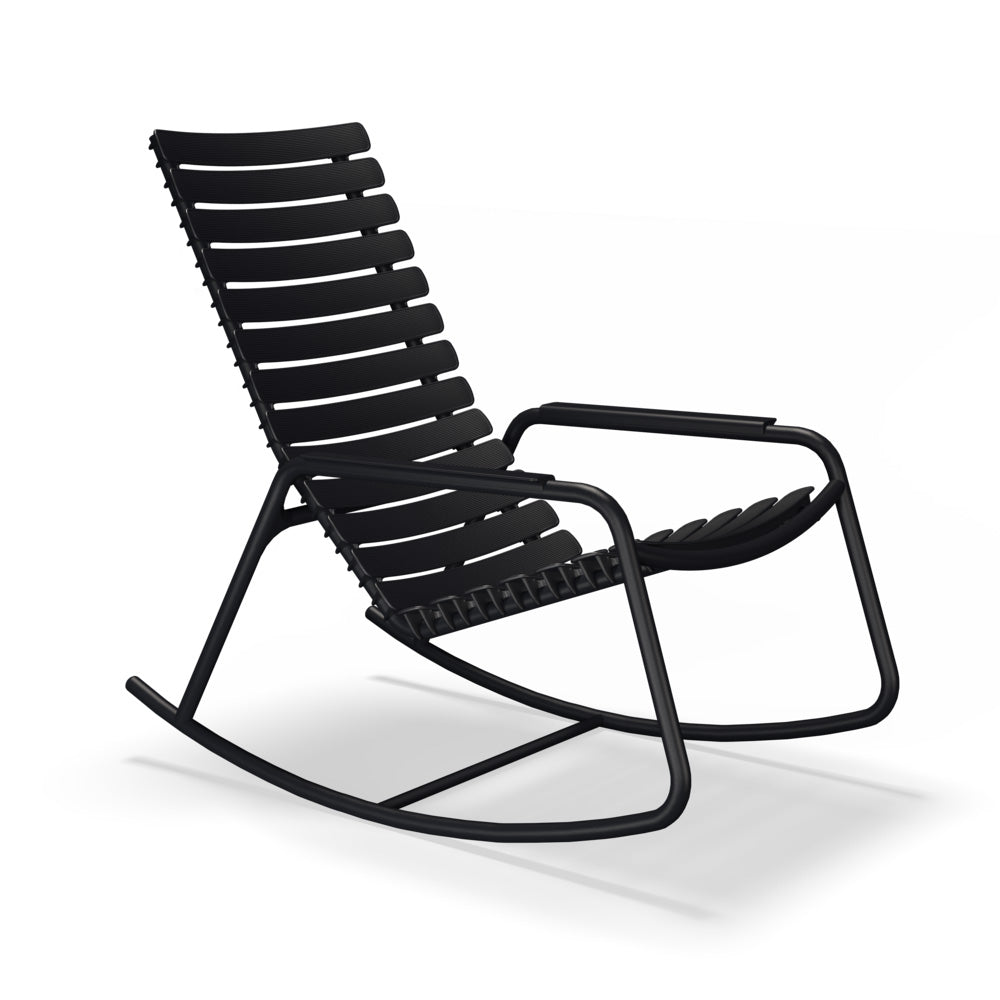 The most comfortable outdoor rocking chair on the market
ReCLIPS is a line of chairs with wide lamellas clipped on a light powder coated aluminum frame. The lamellas are made from recycled Danish household composite and are produced in Denmark. This technology for furniture production is developed in Denmark. With ReCLIPS you are basically looking at the result of mixing Danish design and Danish innovation - and converting this new thinking and materials into a chair.
---
DIMENSIONS:
35"H x 23"W x 40"D
MATERIALS:
Frame: Powder coated aluminum
Lamellas: 97% recycled Household composite + color pigments and UV protection
Armrests: Aluminum
DESIGNED BY:
Henrik Pedersen
Made in Denmark
In developing ReCLIPS, HOUE was determined that the right steps were taken in creating a responsible collection of chairs. By recycling household materials instead of using virgin or recycled industrial materials, there are also significant savings on the amount of energy used in production.
When creating products from recycled materials, HOUE worked from a systematic perspective, taking into account how things are always connected.
Category: HOUE Outdoor Furniture
designed & made in Denmark
---