On-the-Move Small Table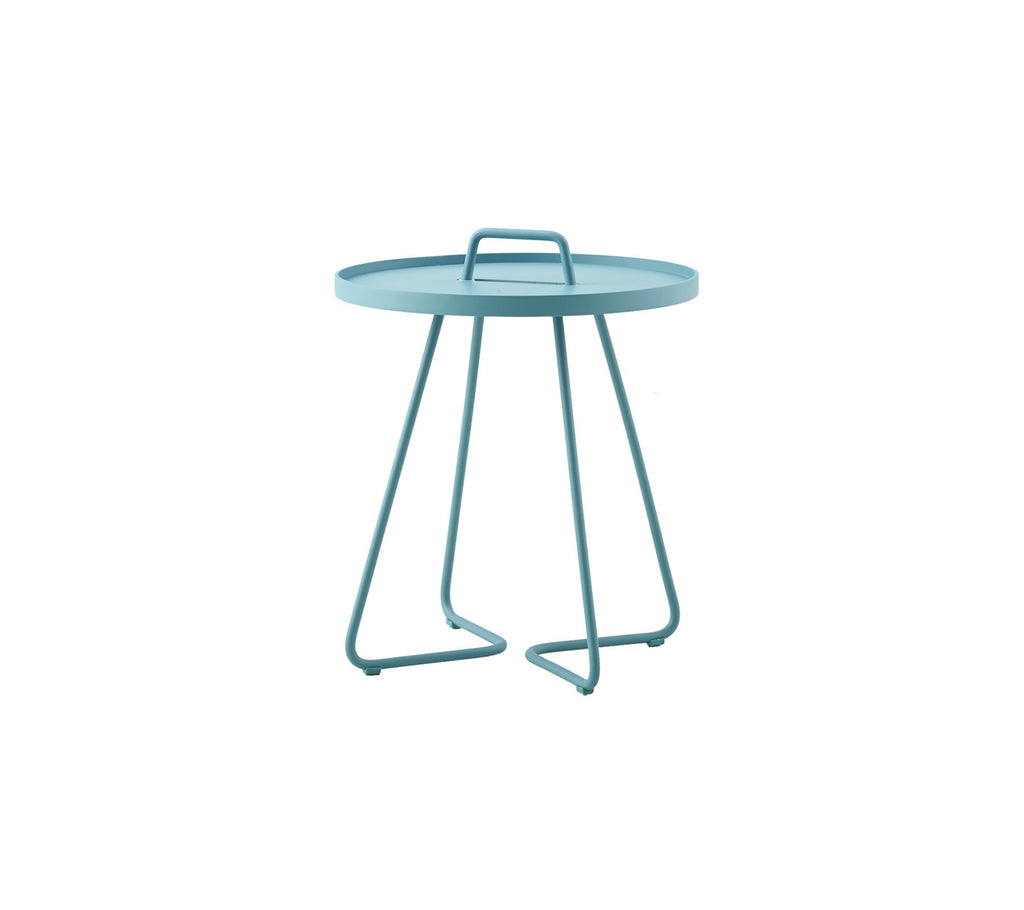 This lightweight and elegant On-The-Move Small Side Table by Cane-line is the result of an exciting design process with the designers Strand + Hvass. The goal of the side table was to create a modern, stylish and functional side table. The On-the-move side table is equipped with a handle so you easily can move the table around as needed. The top is a removable plate that can transform the table from a beautiful side table into a convenient serving tray in no time. The table is made of aluminum and requires minimal maintenance and cleaning and is available in several different colors.
---
THE DETAILS
Cane-line Item Code: 5065
On-the-Move Small Side Table Technical Sheet (pdf, 587Kb)
DIMENSIONS: 20.5" H (incl handle) x Ø17"
WEIGHT: 6.61lbs
SPECIFICS:
Cane-line and the Danish design team Strand+Hvass decided to make a smaller version of the side table that could both be used together with the larger version and of course as a stand alone side table. The idea behind the design was to create a multifunctional side table with a loose tray. The Danish designers created a unique solution where the table top can easily be lifted off and used to carry drinks from the kitchen to the terrace. An easy to grap handle secures that the One-the-move table can be moved indoors after use. It is made in 100% aluminium thus it is designed to all-year usage outdoor. However, to minimize cleaning and keep the overall look of the product for many years, we recommend to store it indoors during the winter time.
Category: Cane-line Outdoor Furniture
made in Denmark
---