Laguiole Knives Gift Set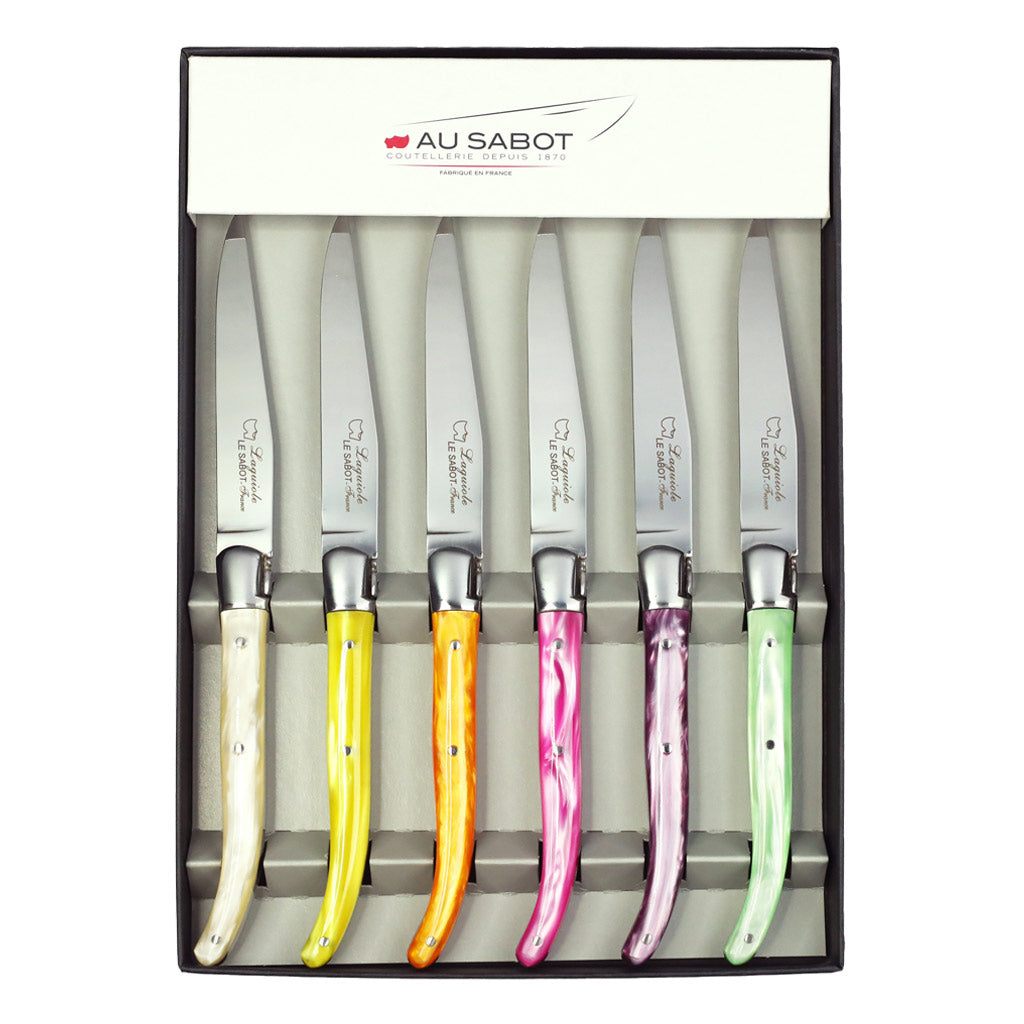 Laguiole Au Sabot Gift Box Set of Multi-color Set of Steak Knives
$229.00
This item ships free
This set of 6 multi-color steak knife set is presented in a black box perfect for gift giving. Available with stainless-steel bolster or without.
---
Created in 1870, by Etienne Fontenille, La Coutellerie Au Sabot is one of the oldest brands of French cutlery. The new generation of the Sauzedde family thus keeps alive the tradition of six centuries of cutlery making in the Thiers region. In 2010, "La Coutellerie Au Sabot" celebrated its 140 years.

Preserving this heritage, this tradition of cutlery making, requires
... Memory ...
... For repeating the actions of cutlery makers in olden times.
... Skills ...
... For preserving the ancestral techniques while constantly integrating the latest technologies.
... Love for this trade

From forging to finishing, all the principal stages of the production are mastered in the Coutellerie Au Sabot workshops. All the operations in the manufacture of knives are under control at a single site, thus ensuring independence and responsiveness.
---