On-the-Move Large Table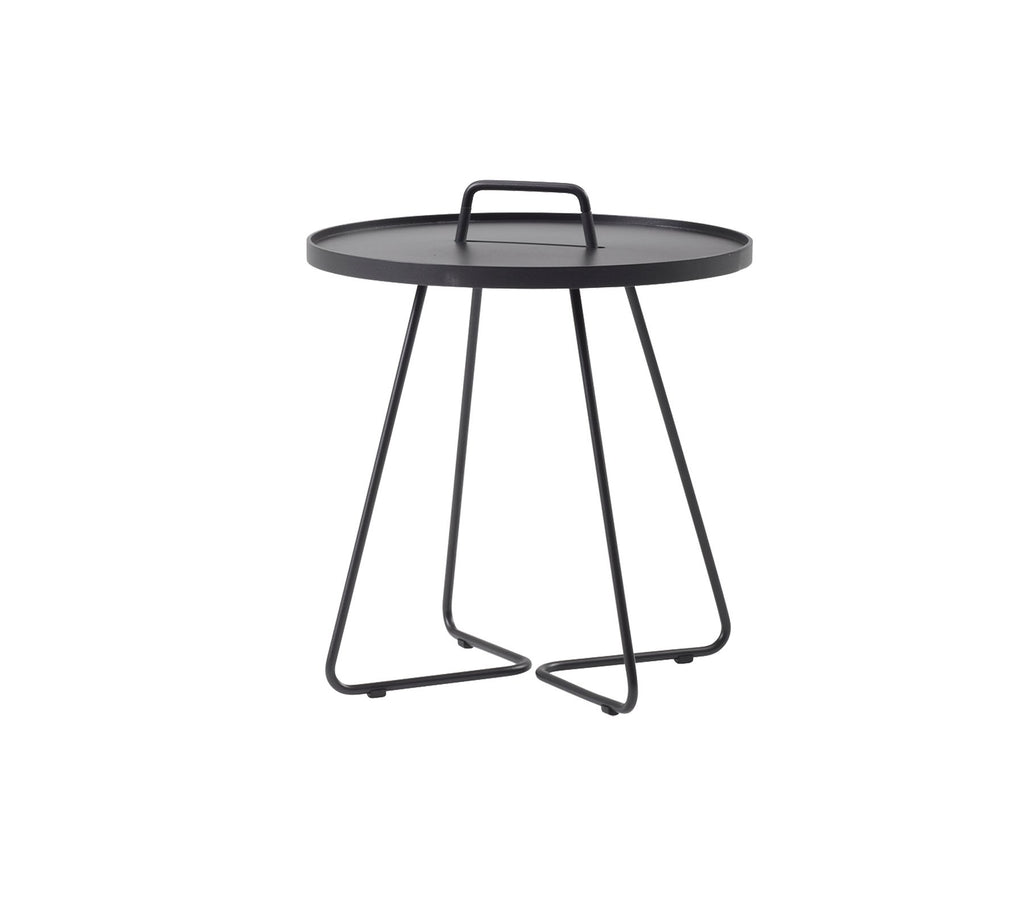 This lightweight and elegant On-The-Move Large Side Table by Cane-line is the result of an exciting design process with the designers Strand + Hvass. The goal of the side table was to create a modern, stylish and functional side table. The On-the-move side table is equipped with a handle so you easily can move the table around as needed. The top is a removable plate that can transform the table from a beautiful side table into a convenient serving tray in no time. The table is made of aluminum and requires minimal maintenance and cleaning and is available in several different colors.
---
THE DETAILS
Cane-line Item Code: 5066
On-the-Move Large Side Table Technical Sheet (pdf, 465Kb)
DIMENSIONS: 23.6"H (incl handle) x Ø20.5"
WEIGHT: 7.72lbs
SPECIFICS:
On-the-move side table is a trendy, lightweight and stylish side table – it is both elegant and practical and with its easy-to-grab handle and removable tray, it can convert from a designer side table to a handy serving tray in no time. Made from aluminum, it is the ideal accompaniment for outdoor and indoor use.
Category: Cane-line Outdoor Furniture
made in Denmark
---