Due to its large size, this item requires a shipping charge of $125.00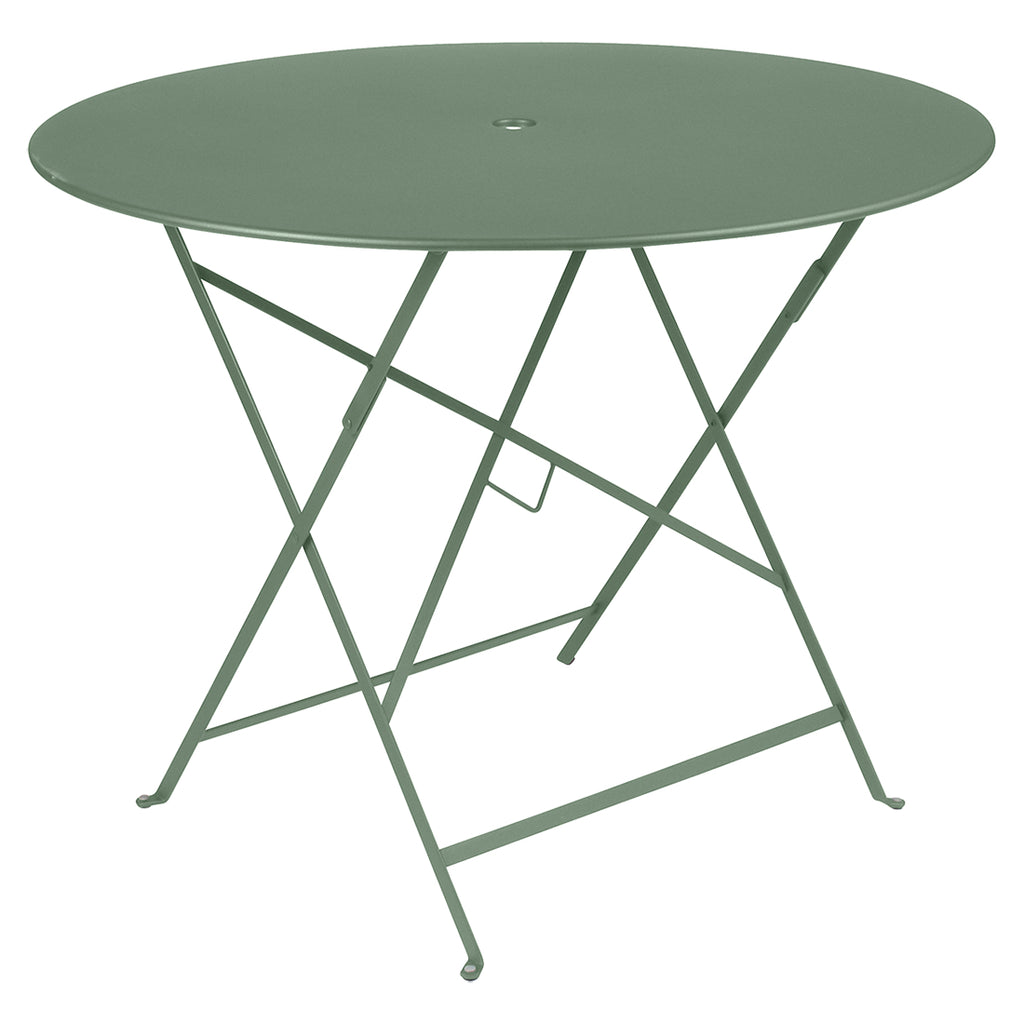 Fermob Bistro 38 inch Round Dining Table
$462.00
Due to its size, this item requires a shipping charge of $125.00.
This original and iconic Bistro folding dining table is 38" in diameter and seats four to five people comfortably in any outdoor environment. Pairs perfectly with the original Bistro folding dining chair for the patio, deck or café setting. Available in all 24 all-weather and UV resistant colors in the 2019 Fermob color chart with free shipping to the continental U.S.
Folding furniture, developed at the end of the 19th century, was immediately popular among lemonade sellers of the day, as it was quick and easy to pack away, which allowed them to avoid paying the licence for a permanent terrace!
Fermob developed the Bistro range from the original model described in the "Simplex" patent registered in 1889 – and of which the brand is now the trustee – and produced an ingenious, simple collection that is bursting with joy and which has lost none of its charm and authenticity!
Bistro continues to delight today, with its distinctive chairs and 10 table formats to mix and match. Furthermore, its typically French style has won fans in Times Square and Bryant Park in New York.
SPECIFICATIONS:
Parasol hole Ø 1.614"
Laquered steel
Steel sheet table top
Foot protectors
High Protection Treatment for outdoor use
Anti-UV powder coating
2-year guarantee
---
Fermob item number: 0235
Dimensions: Ø 38" X 29"H
Weight: 26lbs
Technical Specifications: download pdf
Category: Fermob Furniture
made in France
---