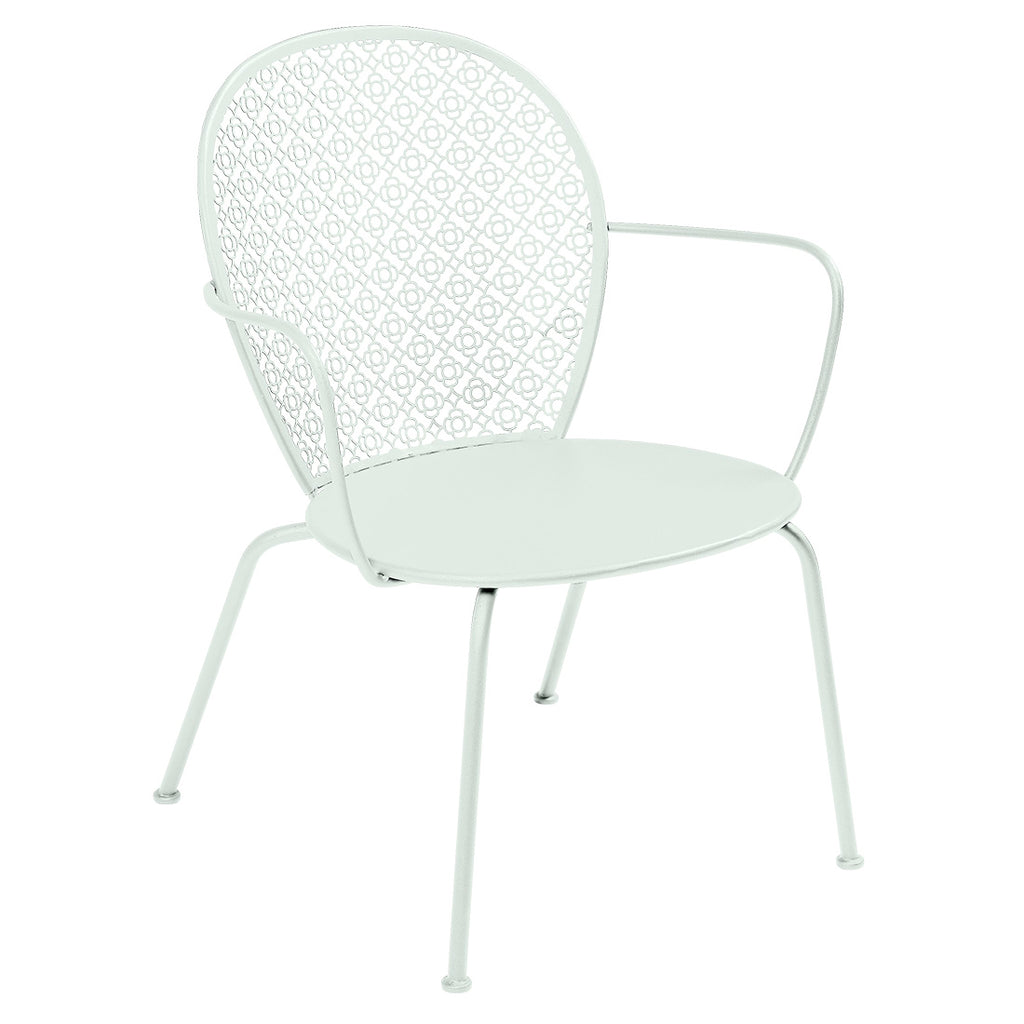 The charmingly French Lorette Low Armchair is perfect for lounging poolside or under your favorite shade tree. Louis XVI style, at home in the garden! The designer Frédéric Sofia has created a chic, contemporary new version of the medallion armchair, designed for outdoor use.

Four thin legs with flared feet for stability on the grass, rounded corners where the base meets the seat, and a backrest reminiscent of mashrabiyas, the open latticework wooden panels common in Mediterranean countries that shields you from prying eyes while letting the breeze flow through.Available in all 24 shades of the Fermob 2023 color chart to create your perfect personal relaxing space!
---
SPECIFICATIONS:
Steel sheet seat Perforated laser-cut steel sheet backrest Steel rod armrests Steel tube base
Very High Protection Treatment for outdoor use
Anti-UV powder coating
3-year guarantee
Lorette armchair: a romantic style statement

With its country house charm, the Lorette armchair is sure to be a hit with city-dwellers who are short on greenery. The collection simply oozes chic and elegance. It's the brainchild of Frédéric Sofia, the man behind the iconic Luxembourg collection. The distinctive latticed pattern on the backrest really singles out the collection, and stands testament to Fermob's metalwork know-how – not least the ultra-fine laser cutting and perforated pattern. The pattern may be delicate, but it's no less robust!
Fermob item number: 5713
Dimensions: 32.5"H x 26"W x 19"D
Weight: 22lbs
Technical Specifications: download pdf
Category: Fermob Furniture
made in France
---