HOUE CLICK Dining Chair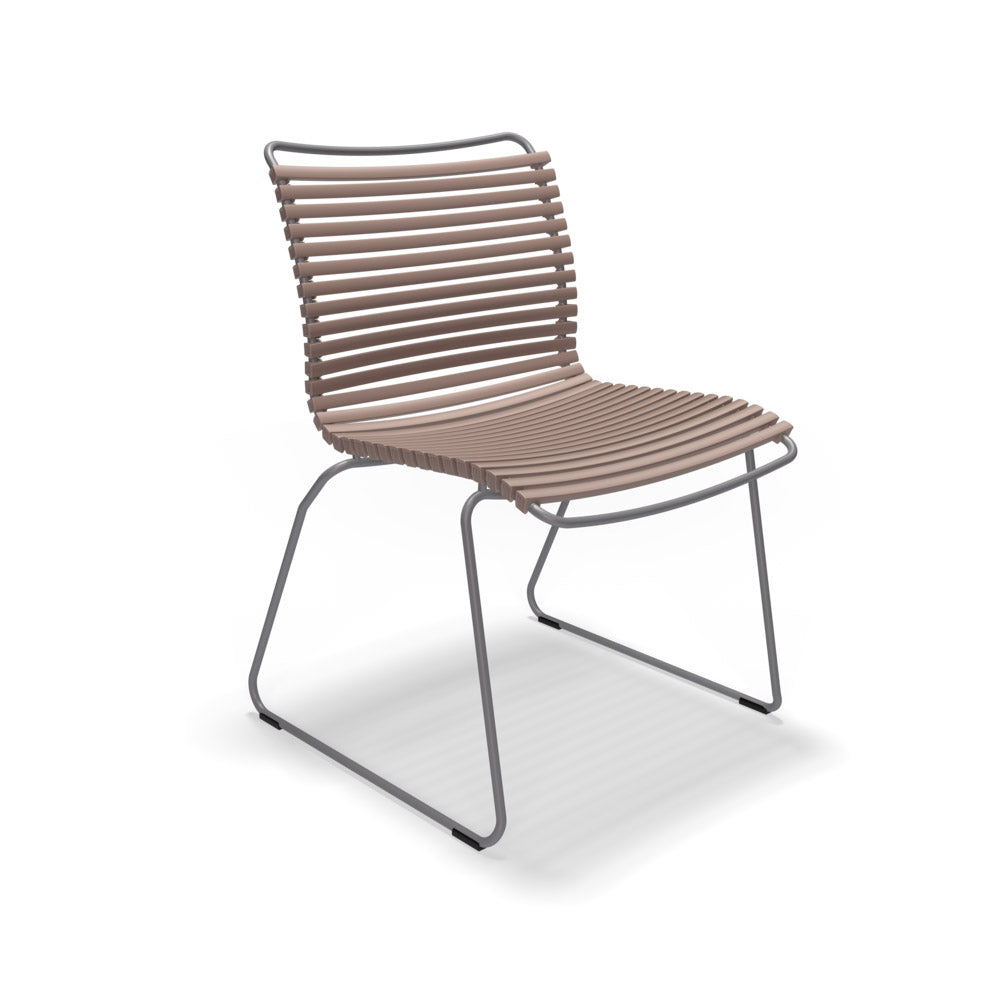 The HOUE CLICK Dining chair is simple, honest and thoughtfully ergonomic. The slats are designed with exactly the right strength and resilience to provide excellent comfort without a cushion, and they can be CLICKed on and off - which makes it possible to modify the look of the chair simply by changing - or mixing the different slat colors.
---
DIMENSIONS:
32"H x 23.8"W x 22.5"D
MATERIALS:
Frame: Powder coated steel
Slats: 97% recycled Household composite + color pigments and UV protection
DESIGNED BY:
Henrik Pedersen
Made in Denmark
CLICK is a collection of outdoor furniture made with intelligently designed slats combined with a powder coated aluminum frame. The components are carefully composed to give the slats exactly the right strength and resilience for comfortable, every day enjoyment.
Danish designer Henrik Pedersen has invested a great deal of effort in shaping the chairs to make the slats follow the structure of the spine resulting in great comfort.
HOUE is driven by affordable luxury as a philosophy in choosing the right materials and solutions. They draw from a proud heritage of Danish design and craftsmanship with wide appeal, always meeting their high standards in design, price and quality.
Category: HOUE Outdoor Furniture
designed & made in Denmark
---