Aplô Suspension Strap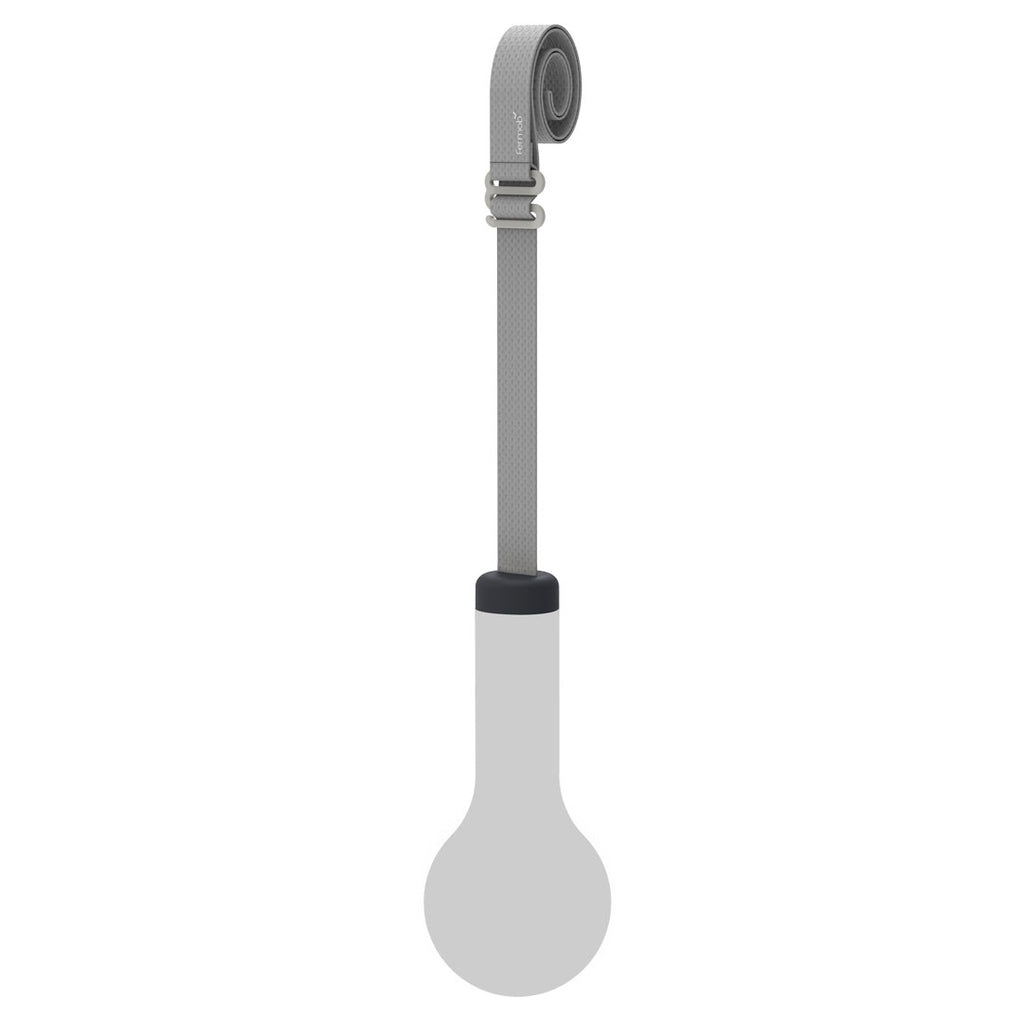 The Fermob Aplô Lamp (sold separately) defies classification. It's a torch, a table or floor lamp, a wall light and a hanging lamp – all in one! Because that's what the Aplô concept is all about: a single lamp that offers a wealth of lighting solutions. This outdoor lamp comes with a range of optional extras for even greater versatility. And this particular accessory – the hanging strap – is as clever as they come, transforming the wireless lamp into a hanging light in an instant. Perfect for illuminating those dark corners of the garden, or even a walk-in wardrobe!
---
The Aplô hanging strap is made from grey polyester and measures 2" wide. Like other Fermob products, both the polyester strap and the aluminium base are built to withstand outdoor use. But what makes this accessory really clever is the adjustment loop: it's incredibly easy to use, letting you adjust your hanging lamp to the perfect height. And the Aplô lamp screws in and out of the base with just a quarter turn.
Aluminium frame
Polyester strap (grey) with ABS adjustment loop
Lamp screwed to the base with "quarter turn" system
The Aplô lighting concept is all about ripping up the rulebook. The H.24 lamp is a true chameleon, masquerading in turn as a torch, a decorative lamp, a table or floor lamp, a hanging lamp and even a wall light. Designed to be user-friendly and intuitive, this wireless lamp offers versatility for every occasion – and for every time of day.
The Aplô outdoor lamp is packed with know-how. Behind its gentle, playful design lies a powerful 70 Lm LED light with two brightness settings (50% and 100%) and two colour temperature options: cool white (6000°K) and warm white (3000°K). So you can create the ambience that suits your mood, no matter what the time of day. And when it comes to battery life, you can rest easy because the Aplô H.24 lamp operates for 7-15 hours between charges, keeping you illuminated well into the night. This mobile lamp is designed for outdoor use. With an aluminium frame, 100% polyester anti-UV powder coating and polyethylene globe.
This lamp has it all.
Fermob item number: 3470
Dimensions: 1"H (base) x 2"W x 39.5"L (strap)
Weight: 0.13lbs
Technical Specifications: download pdf
Category: Fermob Furniture
made in France
---